Virtual Production, the future is here.
Virtual Production (VP) is our newest service. With Virtual Production you can combine the physical world with a virtual world. There are two ways of doing so. First, with LED volumes and secondly by using a greenscreen. The latter is less expensive and more flexible.
We use Unreal Engine (a platform used to make games i.e., Fortnite) to make all of this happen.

VP has a lot of benefits. For instance: You can swap, add, and even carry elements with you easily. This way presentations get way more dynamic. Imagine if you expand an entire graph live in front of the camera. You can also say goodbye to high set construction costs because it's in 3D, which again is easily changed and saved digitally. With VP you have complete control over your environment. Always perfect weather conditions or a never-ending sunset.

Looking at the costs and the production, VP is a great solution. You can imagine that the presentation of the annual figures of your company will suddenly feel a lot more dynamic compared to the PowerPoint it used to be. But VP can also be used for demo's, Webinars, e-Learning, annual figures presentations, and livestreams. It can also be used with many different solutions, like photogrammetry (for the 3D environment) or used as element in one of the upcoming metaverses.

We are working very closely with some of the biggest players in the business and we have gained a lot of experience on the way. Our goal is to make VP accessible for everyone. Even businesses with a small to medium budget. And especially corporate content producers under increasing pressure to create more-for-less with a recession looming.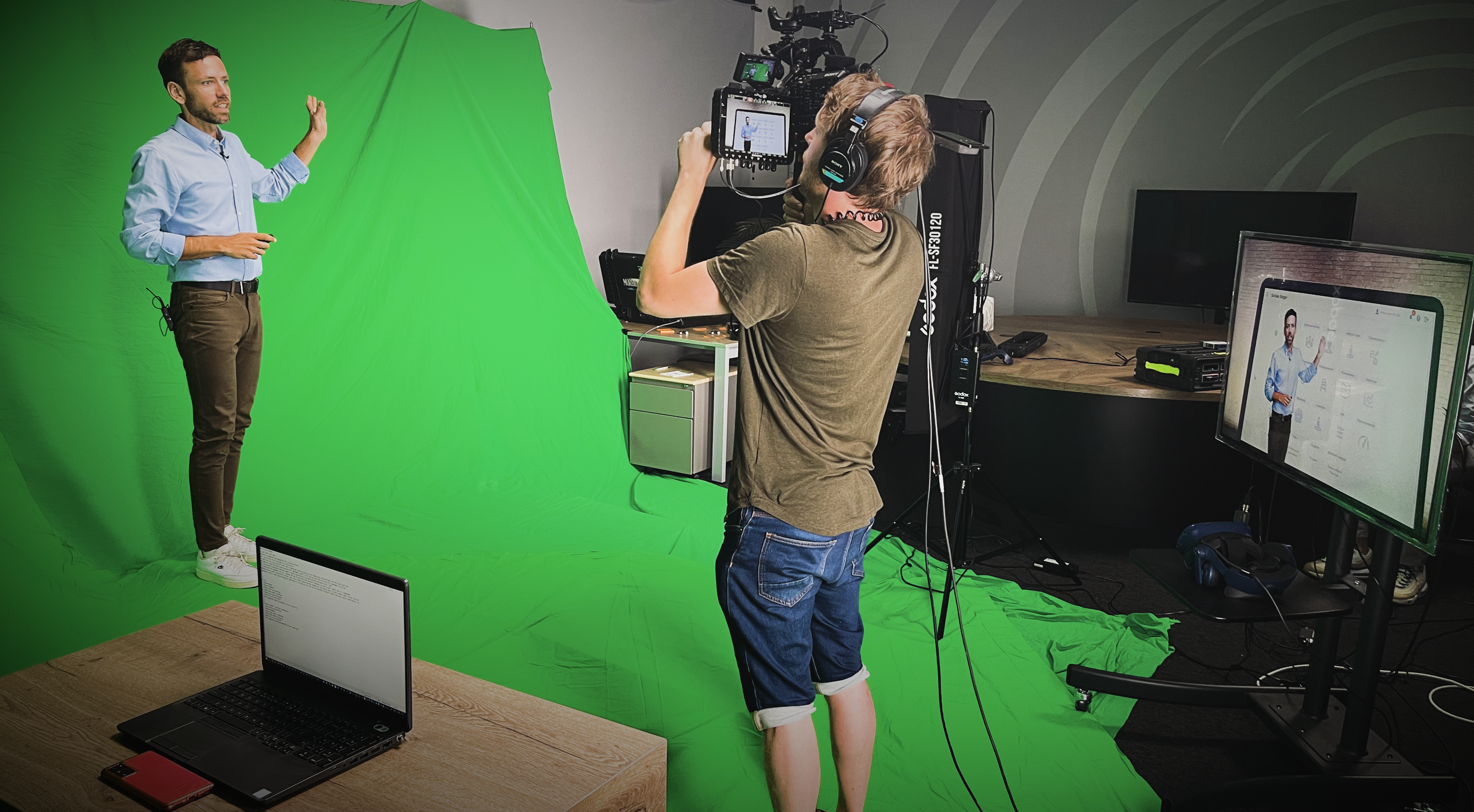 " Thanks to Morbid Eye Pictures, we were able to accelerate our transition to online. Their services go much further than just making events technically possible. Morbid Eye's expert guidance and value-added advice made a big difference in challenging times!"
Richard Koppen
Senior Business Marketer PSS
Back to services overview